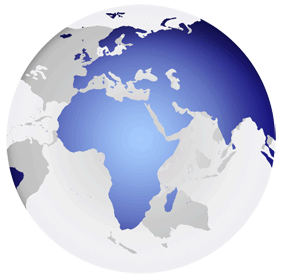 Marking 46 Years of Global Trading
Exclusively Representing Internationally Renowned Industries, Delivering the highest in Quality Products
BenEm International, Inc., is an international Trading, Engineering and Development Company that was established in 2005 as a subsidiary, United States branch to MECSO, "Middle East Commercial Services Office", the parent company, which was established in 1969 in Baghdad, Iraq. For 46 years, MESCO, successfully operated through its offices located in the Middle East covering a variety of consumer goods. With the full backing and support of our principals, our company participated in, and successfully gained the award of numerous Government Contracts, TENDERS, from the Iraqi Ministry of Trade, holding a prominent position among our competitors. Learn more…
Through the course of 46 years of business, our company has exclusively represented, and successfully introduced into the Iraqi market some internationally reputable and respected manufacturers, ensuring that nothing but the best, with highest in quality products were marketed and sold in Iraq. Learn more……..
​
We take a great pride in servicing Iraq by marketing and successfully introducing only the highest in quality and safety infant nutrition (Baby-Formual) and baby food products. Through the course of business, we represented on exclusive basis some of the worlds' most renowned and trusted dairy companies including Cow&Gate, Nutricia, Gerber (baby- food; cereal), IMEKO and My-Boy baby formula (Corbeco-Omefa).
1/4
We continue the legacy by exclusively representing one of the world's leaders in Engineering Advancements and construction, the American based industry, Allied Steel Buildings, ​a giant industry entrusted by NASA to design and erect their Rolls Royce engine assembly centers, and by the United States Military and Airbus to design and build Military-Bases. With global experience, design and international construction capacity.....learn more, Allied Steel Building has delivered and erected thousands of building structures worldwide, covering a wide-range of contsruction projects from housing complexes, medical centers, schooling districtys, military basis to government instulations.....Learn more....
mini-comm-pic-re-do-3.jpg
1/5
BenEm expanded its operations by forming a merger with ARG, TEKNOLOJİK YAPI MALZEMELERİ VE İNŞAAT TAAHHÜT ŞTİ, as a Branch/Partner in Turkey. ARG is a Trading, Export Import, Construction and Transportation Company that was established in 1994 in Istanbul, Turkey. With 30 locations throughout Turkey, ARG has gained the awards of numerous investors based Government Tenders; Government guaranteed loans, and the awards of contracts from the private sectors. As export Managers, ARG has actively exported construction and building materials such as Steel, cement, bricks and other building materials into Iraq by exclusively representing some of most reputable Turkish and European manufacturers...... Learn more.........
1/5
The Founder of our parent Company, MECSO, Mr. B. M. Benjamin, attributed the longevity and success of our company to his belief in the principal: ​
Now, we continue his legacy by basing our operations on the same foundations and ethics that our company was built-upon.
"CO-OPERATION AND TRUST ARE PART OF THE FOUNDATION ON WHICH SUCCESS
-YOURS AND OURS- CAN BE BUILT"​​
​​ Middle East Commercial Services Office​