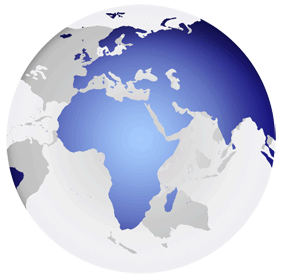 Dairy / Baby-Formula / Pharma
We take great pride in servicing Iraq by marketing and successfully introducing only the highest in quality and safety infant nutrition (Baby-Formual) and baby food products. Through the course of business, we represented on exclusive basis some of the worlds' most renowned and trusted dairy companies including Cow&Gate, Nutricia, Gerber (baby- food; cereal), IMEKO and My-Boy baby formula (Corbeco-Omefa).
The strength of our expertise in Iraqi market and our business connections with intricate network of both privately- and Government-held hospitals and pharmaceuticals allowed for successful introduction of the range of products from the aforementioned companies into the Iraqi market. For instance, My-Boy from Corbeco-Omefa- Dutch Holding Company- that became a household brand name in Iraq for over 15 years. The product became such a success in Iraq that Iraqi-Minisrtry of Trade took over the operation by ordering on large scales to cover all Iraq My-Boy; Iraqi Ministry of Trade order.
Moreover, our Company gained the Award of the Government Projects, TENDERS, from Iraqi Ministry of Trade; Ministry of Health, for the building and erection of a complete Dairy plant, Milk Collection Centers and Breweries in the city of Nineveh, Iraq, with production capacity to supply the northern regions of Iraq. Our company Exclusively represented and introduced the British Company, APV Inc. into the Iraqi market. Through successful mediations and negotiations, a plant was erected in the city of Ninveh-Iraq. Also to mention, our company's construction and engineering sector participated in the design and construction of the buildings. Several articles were written in Iraqi news papers describing the project such as the picture of our company founder, along with specialists from the Iraqi Ministry of Trade visiting APV Inc., facility in England that was published in the Iraqi mainstream newspaper, AL-THAWRA. Learn More......
​
Our regulatory department is always up-to-date with the latest Iraqi regulatory requirements for the initial medicinal and food (baby-formula and food) promotion and distribution, and the following procedures of registration of the principal companies (suppliers) within the Iraqi Ministry of Trade, necessary for the obtaining, and bidding on Government based Tenders.
Our vigorous pharmaceutical promotions/marketing and distribution services is set to actively supply and meet the market demand through our two offices located in Baghdad-Karbala (covering mid and northern regions of Iraq) and Alnajaf office (covers Southern regions of Iraq including Basra) and our long business standings with intricate (throughout Iraq) marketing connections including;
​
175 Governmental & Private Hospitals;

20000 Independent pharmacies and;

351 Wholesalers (Drug Stores).
​
Baghdad -Karbala operation capacity; 12 office based personnel, 20 field sales and 5 marketing
​
Alnajaf office (covers southern regions including Basra) operation capacity; 8 office based personnel, 15 field sales, and five marketing.
​
Currently, we represents several pharmaceutical industries on exclusive bases including;
​
Belita B&V cosmetics Belarusian company

Lekpharma Belarusian pharmaceutical company

Valved med Portugal pharmaceutical company

Gentpharma Holland pharmaceutical company
​
1/4
​​ Middle East Commercial Services Office​