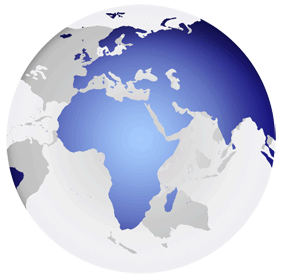 I'm a title. Click here to edit me
One of the leading companies exporting and selling cable in our country, ARG Company, today, has become recognized brand all over the world with success it achieved in its sector and with its performance.
And also,in its own structure, by producing low voltage, medium voltage and high voltage energy cables up to 66 kW, coaxial cable, signal control cables, data communication cables, intercommunication cables, harmonized cables, instrument cables, silicon cables, ship type cables and all types of special cables, it plays an active role in the cable industry with this wide product range. Furthermore, usage of which was made obligatory in the places with high density of people in our country too, HALOGEN-FREE cables, that doesn't emit dense smoke and toxic gas during fire like standard cables, are produced in our structure, and thus protection of the security of life and property in the case of a fire is provided in the highest level.
In addition to products produced according to national and international standards, production can be done according to special customer specifications and demands, too. Products are tested rigorously by using modern test equipment in the each stage of production and especially in the last controls in our constitution.
Besides the reliable name of it in home market, ARG Company has carried the competition abroad in the globalized world. With its export , particularly to European countries, to Middle East countries, to Africa and Central Asia countries, it has become a strong brand. Our company's high quality concept and professional work has took its place in the leading companies in the sector with its modern production plants together with dynamic staff.
Our production is carried out on the basis of national and international standards in the modern plants which have 12000 m2 area including 8000 m2 closed area. Having adopted the concept of total quality and having customer-oriented company culture, our company is awake that total quality management is a work of team and in this sense, from the top management to sub-unit employees, suppliers, it has adopted this conception.
Giving great importance to quality and continuity of quality, our company has been certificated by ISO 9001:2008 Quality Management System NQA and VDE that our company took applying them in all organizations as principle. "VDE, GOST-R, FIRE CERTIFICATION (RUSSIA), TÜRKLOYDU, RINA, BV, LR, RoHS, TSEK, ve TSE" ,we received, are supportive elements of confidence shown in our company and production.
In addition, for more detailed information about our products, please contact us.
​​ Middle East Commercial Services Office​