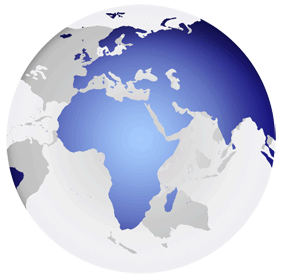 Fast urbanization in the cities all over the world has resulted in the loss of green lands. Concrete buildings have replaced natural surroundings that should normally exist. Air pollution has become a major worldwide problem.
The Green Roof system helps twice to protect the environment: by using recycled products on the one hand relieving disposal sites and on the other hand giving nature the chance to reconquer space in the crowded cities. Apart from the attractive appearance of a Green Roof there are also a lot of solid economic and ecological benefits, provided that there is a technically perfected Green Roof build-up which guarantees a durable success. Green Roofs are worth being installed- from small surfaces on garages or carports up to large industrial surfaces.
Every year, natural surroundings are scarified in favor of urban development's whereas Green Roofs constitute the ideal solution for offsetting the loss of nature. That is why we have found in technically innovative and practicable solutions for integral use of the roof- from the so called extensive landscaped roof as an ecological protection layer up to beautiful "Roof Garden" which can be combined with footpaths and road surfaces. To compensate the functions of the missing ground is the main requirement in view of establishing a durable vegetation on roof surfaces. Technically perfected Green Roof Systems from ZinCo Ingenieurwerkstatt + Gruendachsysteme combined with the experience of Onduline Avrasya in the roofing systems guarantee a durable success of landscaped roofs.
For more information................
​​ Middle East Commercial Services Office​